Series: Immortal Guardians #3.5
Release Date: July 29, 2014


Richart d'Alencon intrigued me (I think it may have something to do with him being French 😉), and after reading Phantom Shadows I wanted to learn more about him. However, it disappointed me to learn that this would be a novella. On its own, In Still Darkness was a good read, but when compared to the previous books, it was mediocre.

This installment occurred around the same time as Night Reigns and Phantom Shadows, resulting in jumps in the sequence of events. Some of the information contained in this installment is basically a repeat of what happened in books 2 and 3. I felt cheated as a result and because the story lacked depth. The length is no excuse for there being no depth. In addition, I felt the author rushed the story. Just as things began to get interesting it was over. It did not pack the punch I expected.

I thought Jenna and Richart made a great couple and believed they were warranted a longer story. I loved how devoted they were to each other. Their romance was simple. No unnecessary drama or obstacles to cast any shade on their feelings for each other.

It would have been nice if there were more to Jenna's back-story. The information provided regarding her past came unexpectedly at the point when the story almost ended.

It was refreshing to have 37-year-old hero who had a son in college. I hope he will be seeing him in the other books.

Conclusion / Recommendation
Overall, a sweet romance featuring likeable characters.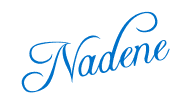 Originally published in Predatory
In Dianne Duvall's world of Immortal Guardians, the stakes for mortals are high, but the cost–especially to the heart–might be higher…
It's not the first time Immortal Guardian Richart d'Alençon has saved a human life from eternal damnation. Usually, he moves on, a nameless savior like a ghost in the night. But this time he can't seem to forget the woman who rewarded him with a sensuous kiss after he rescued her from a trio of vampires. While Richart knows that loving a human can only bring trouble, the taste of forbidden lust is too great to resist…
Jenna never imagined she'd end up a single mom working overtime to put her son through school. But she might have daydreamed once that a devastatingly gorgeous Frenchman would sweep her off her feet. Now that a package of tall, dark, and handsome seems intent on doing just that, doctors are telling her she may not have long to live. But Richart is telling her just the opposite. All she has to do is abandon her humanity…