This book includes mature content and is not suitable for readers under 17.
I received this book for free in exchange for an honest review. This does not affect my opinion of the book or the content of my review.
This post contains affiliate links you can use to purchase the book. If you purchase the book using that link, I will receive a small commission from the sale.
Title:
On the Count of Three (Brandon Fisher FBI, #7)
Author:
Carolyn Arnold
Published by
Hibbert & Stiles Publishing Inc
Pages:
378
Genres:
Mystery
,
Psychological Thriller
,
Suspense
,
Thriller
Source:
Beck Book Valley Tours
Format:
ARC
,
Audiobook
Goodreads
Purchase:
Amazon
|
Barnes & Noble
|
Kobo
Rating:
And they thought prison was hell…
When a woman's disappearance ticks off all the same boxes as two unsolved murders, Miami homicide detective Kelly Marsh is convinced there's about to be a third. If she's right and the killer sticks to their previous MO, she only has three days before Jenna Kelter's decapitated head will show up somewhere in the city. With no time to waste, Kelly reaches out to the one person she knows can help: her former mentor and family friend Jack Harper, who just happens to lead a team with the FBI's Behavioral Analysis Unit.
BAU special agent and profiler Brandon Fisher easily sees the similarities between Detective Marsh's missing person case and the two cold cases: all three victims served time for DUI vehicular homicide and disappeared three days after being released from prison. But is that enough to assume Kelter has been abducted by a serial killer? Brandon's not so sure and fears his boss may have let his personal connection to Marsh cloud his judgment. Surely there isn't any other explanation for why they jumped into an investigation less than twenty-four hours after Kelter was reported missing. Then again, maybe Brandon is letting his own differences with the detective affect his perspective. He'll need to move past it, though—and quickly.
After all, this killer has evaded capture for the past six years, and they may be looking at a lot more victims than originally suspected. This serial killer is calling the shots and pulling them into a macabre game of cat and mouse. While the team has no choice but to play, if they don't make the right moves, one of them may not make it out of Miami alive.

Carolyn Arnold has done it again by creating a story so terrifying and thrilling that has you guessing from the first page you cannot help to keep reading.. She knows how to a write a good mystery and as a fan of hers and the genre, picking up this book was an easy decision. From the first page she had me on the edge of my seat with a nail-biting prologue.
On the Count of Three is the 7th book in the Brandon Fisher FBI series and can be read on its own. In this installment Brandon along with his team members faced their biggest challenge. A serial killer determined to punish persons convicted of DUI homicide. The fascinating thing about this killer was his obsession with the number three. Victims are killed three years apart and three days after being abducted. There were more connections with the number 3 but you need to read the book to find out.
I had a front row view into the killer's mind and it was not pretty.  It is obvious he had a disturbed mind based on his actions. However, there comes a point when things escalate and they make mistakes which results in the end of their reign of terror.  It was no different with this Un Sub.
I looked forward to spending time with the main characters.  A member of the team struggled with personal issues which led to him agonising about future choices as it relates to his position with the BAU.  They were real people facing real problems, which made it to establish a connector with them. Dealing with a case such as this had a lasting effect on them mentally.
A fast-paced plot which kept me on the edge of my seat. Disturbing and cringe worthy scenes but it did not stop me from turning the pages to learn who would eventually win the villain or the FBI. Besides of you are a fan of Criminal Minds then you will have no problem with these scenes.
Figuring out the identity of the killer and his motive was no easy task. Then when all had been revealed the author threw in a twist, I never expected. It goes to show you not everyone in your circle is your friend.
I enjoyed the author's writing style which as always is detailed, intense, bold and true to life. Her stories are riveting and graphic, and this installment was no different, however it was edgy and darker and definitely not for the faint of heart. I loved how she blended the characters' work life and personal life into the story allowing readers an opportunity to seem as persons to whom they can relate.
Conclusion/Recommendation
Fans of Criminal Minds and police procedural will enjoy On the Count of Three. I am eager to see what next the author has in store for her fans.
What to expect from the Brandon Fisher FBI series:
 Profilers. Serial killers. The hunt is on. Do serial killers and the FBI fascinate you? Do you like getting inside the minds of killers, love being creeped out, sleeping with your eyes open, and feeling like you're involved in murder investigations? Then join FBI agent and profiler Brandon Fisher and his team with the Behavioral Analysis Unit in their hunt for serial killers.
Read in any order or follow the series from the beginning.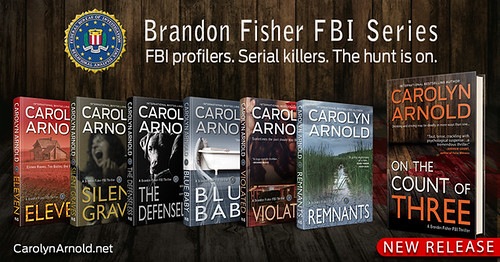 Read the first e-book for FREE
Read an excerpt
Follow the book tour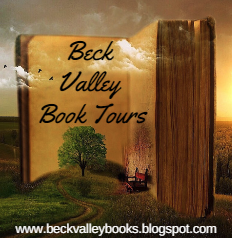 Are you a book reviewer or book blogger? Join our book tours reviewers team – 
Apply Here
 x
Current book tours open for sign ups 
HERE