Title : Moira Ashe (Enemy Within)
Author: Brendon Bertram
Series: Moira Ashe
Publisher: Indie
Published : March 28 , 2018
Genre: Paranormal, Fantasy
Pages: 144
Format: ebook
Source: Author in exchange for a honest review

Moira Ashe (Enemy Within) tells the story of a werewolf huntress who harbours a huge secret, which if revealed could destroy her reputation.
I went into this story not knowing to expect, as this is my first time reading the author's work. Nevertheless, as this was a story about werewolves I figured I would have a good time with this one. Well, it did not disappoint, except for the length and the abrupt ending. Thank goodness, I have book two ready and waiting on my kindle.
Lincoln went searching for a werewolf hunter to help eradicate the werewolf problem plaguing the countryside. After several rejections, he meets Moira, who reluctantly agrees to help him. Soon they will find themselves in a vicious race against time as they go hunting for the beast.
I loved Moira. She epitomised the qualities of a strong female protagonist. Intelligent, brave, charismatic and flawed. I could not help but be drawn to her the moment I met her.
I wasn't sure what to make of Lincoln at first, but then as the story developed my understanding of what made him tick grew. It was evident that he too had secrets and so I was upset at his betrayal when he discovered Moira's secret. He did manage to redeem himself in the end.
Action and suspense abound making this an exciting and fast-paced read.
Conclusion/Recommendation
Fans of werewolf stories would enjoy this story, which I found compelling.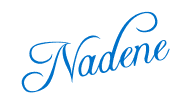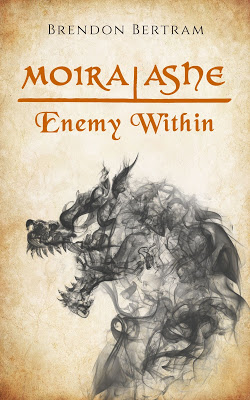 A blood moon is rising above Abalon. Werewolves, once heard of only in whispers around the borderlands, have been spotted in villages and towns mere miles from the capital, and the king is worried – worried enough to send Lincoln Clarke to find help.
But hunters this far from Abalon aren't exactly keen. Lincoln's gone through half a dozen leads before he finds Moira Ashe lurking in the corner of a tavern, her dark eyes glinting in the candlelight. It takes a bag of gold for Moira to agree even to tell Lincoln what she knows, and more still for her to allow him along on a hunt.
But what should have been a simple job turns out to be anything but. With a suspect Moira can't pin down and a string of bodies piling up in the beast's wake, Lincoln finds himself doubting Moira's skill. And with time running out and the full moon approaching, failure is not an option.
But Moira has her own secrets to protect, and the beast she and Lincoln are hunting may not be the biggest threat after all…
ABOUT THE AUTHOR
Brendon Charles Bertram was born on May 28, 1994. Working on the family farm on PEI, it wasn't until March 27, 2015, after the death of his father that he began pursuing writing. He continues to live on PEI, but now occupies his time with travelling the globe, reading texts on philosophy and psychology, and exploring a deep fascination and passion for storytelling.
You can purchase my first book Moira Ashe: Enemy Within on Amazon, or you can read the first five chapters for free on Wattpad.com.
You can also pre-order my next book Moira Ashe: Kindred Spirits on Amazon as well. Chapter one is available right now on my website.
Visit my website: brendonbertram.com for news on everything I'm doing or check me out on Goodreads.com