Title: The Scribe
Series: The Irin Chronicles #1
Author: Elizabeth Hunter
Narrator (s): Zachary Webber
Publisher: Audiobook- Audible Studios, ebook -Recurve Press LLC
Source: Purchased
Format: Audio Book/ebook
Release Date: Audio Book – December 16, 2014, ebook October 15, 2013

I went into this story with high expectations. Despite this being the first time, reading the author's work, the synopsis and the reviews gave me hope. Unfortunately, it did not blow me away as I had hoped.
I liked the premise and the world building, but I hard time connecting with the main characters, especially as a couple. They did not stir up any of my emotions. To make matters worse, the story moved at the pace of a snail. I fell asleep many times listening to this book. The narrator attempted to bring the story alive, but it was not enough to prevent sleep from knocking at my door. I would listen to more of his work.
The story, which was set in Istanbul and Cappadocia, provided a rich mixture of mythology, history, archeology and magic. We learn of the fallen angels and their offspring, the Irin and Gregorias. The Irina women and Irin men each had their own abilities and were responsible for protecting humans. However, the Gregorias were intent on the destruction of humans.
While I loved the hero, I was not a big fan of the heroine. When she first appeared, she struck me as an independent, strong, and feisty. She clearly had issues, which is not a problem, but it becomes bothersome when it overshadows her strengths.
I found the secondary characters interesting, and I would love to learn more about them.
I was not a big fan of the romance. I did not buy into Ava and Malachi being a couple. Their relationship was the only thing that moved quickly in the story.
The story ended on a sad note with the dreaded cliffhanger.
Conclusion/Recommendation
In conclusion, I found the Scribe to be an average read. Although, it didn't live up to my expectations, after that ending I am curious to learn what direction the story will take, so I am prepared to continue the series.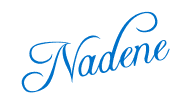 Hidden at the crossroads of the world, an ancient race battles to protect humanity, even as it dies from within. Ava Matheson came to Istanbul looking for answers, but others came looking for her. A reckless warrior guards her steps, but will Malachi's own past blind him to the truth of who Ava might be?
While ancient forces gather around them, both Ava and Malachi search for answers. Whispering voices. Deadly touch. Their passion should be impossible… or it could be the only thing that will keep them alive.
The Scribe is the first book in the Irin Chronicles, the new paranormal romance series from Elizabeth Hunter, author of the Elemental Mysteries.