This book includes mature content and is not suitable for readers under 17.
I received this book for free in exchange for an honest review. This does not affect my opinion of the book or the content of my review.
This post contains affiliate links you can use to purchase the book. If you purchase the book using that link, I will receive a small commission from the sale.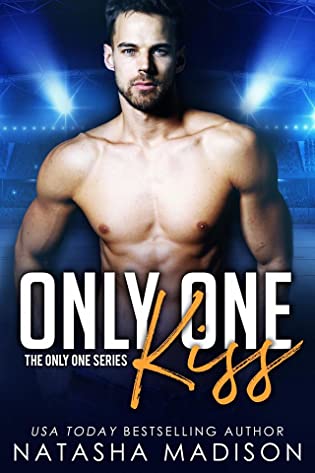 Title:
Only One Kiss
Author:
Natasha Madison
Series:
Only One
,
#1
Published by
Natasha Madison
on September 1, 2020
Pages:
262
Genres:
Contemporary Sports Romance
Source:
Wildfire Marketing Solutions
Format:
ARC
,
eBook
Goodreads
Purchase:
Amazon
|
Barnes & Noble
|
Kobo
Rating:

Heat Level:
From USA Bestseller Natasha Madison comes a brand new Hockey series The Only One.

Ralph
Being traded to Dallas was a dream come true. I had everything I wanted, my game had never been better, and my wife was due to have our baby any day now.
What could go wrong?Everything.
I was now raising our baby on my own. After hockey practice and games, I didn't have time to sleep, let alone make sure my social media was up to par.
I never thought I'd get a second chance at love.

Candace

When my hotshot brother was drafted in the NHL, he didn't have time to do his social media, so I took over for him. Little did I know it would become my career.
My plate was full with over fifty NHL players, and I wasn't taking on any new clients.
Yet when he showed up on my doorstep with the cutest little girl in the whole world, I couldn't say no.
I was just helping, but it turned into more than that. He's the man I've been waiting for.
All it takes is one touch, one night, one chance, and only one kiss.

Natasha Madison is fast becoming a favourite and I could not resist signing up to review her latest book.
"One kiss is all it takes for me to fall in love with you".
This statement reflects the story told in Only One Kiss, the first book in the Only One series.
The story introduces Candace, a social media influencer to the top NHL players. She started out promoting her brother and in no time, she became a well sought-after influencer. She has one rule which has served her well throughout her career, not to get romantically involved with any of her clients. However, rules are sometimes made to be broken.
Ralph is learning to juggle fatherhood and hockey after losing his daughter's mother during childbirth. He lacks social media presence which he needs to gain sponsorship. Candace came recommended, however there was a problem she was not taking on any new clients. Will he be able to convince her to provide the help he needs?
Ralph struggles with pain, and guilt over the loss of his daughter's mother and events from his childhood. He did not have a great life growing up, and hockey offered him the escape he needed. It became his saving grace. He never knew what it meant to love and be loved unconditionally until the birth of his baby girl. Now everything he does is done with her at the forefront of his mind.
Candace is the consummate professional. She is kind-hearted, genuine and a joy to be around. She was reluctant to take on Ralph as a client, which was understandable given her attraction to him, but he needed her help. I enjoyed watching her interactions with her family, Ralph and most of all Ari. Ralph's baby girl.
The story featured some interesting and not so stable secondary characters. Ralph's baby sitter being the unstable one. All I will say on this is she is nuts. I had a wonderful time getting to know the other characters and I am looking forward to reading their stories.
Their first encounter revealed an undeniable chemistry between them. Candace was rendered speechless upon laying eyes on the hunky hockey player and his adorable baby. Ralph could not take his eyes off her, which contravened his vow of not getting involved in a relationship. They both tried fighting their insane attraction to each other and thought of every reason they should not get involved, but it only took one kiss to change everything.
I enjoy a good slow burn romance and Only One Kiss gave me that and more. The romance that developed was intense and hot enough to cause heart palpitations. Despite the heat there were heart-breaking moments, however I am happy to report it worked itself out.

Conclusion/Recommendation
Only One Kiss is a well written romance which tugged on the heart and left the reader satisfied and eager for more from this talented author.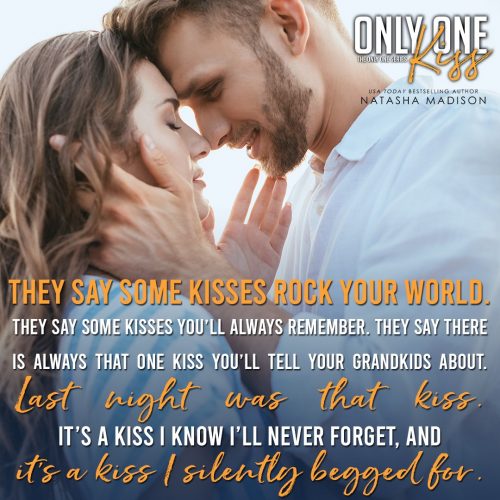 Only One Kiss is a well written romance which tugged on the heart and left the reader satisfied and eager for more from this talented author. #romance #hockey Click To Tweet
Reading this book contributed to these challenges: