🔥🔥 NEW RELEASE 🔥🔥
Genre:
Psychological Thrillers
Format: eArc
Source: Author via Wildfire Marketing Solutions
Release Date: December 30, 2019
Reading Challenge: 2019 New Release Challenge, COYER WINTER, Netgalley & Edelweiss
BUY
THE WIVES by Tarryn Fisher is LIVE!!
"You'll have whiplash until the very end."—
New York Times
bestselling author Colleen Hoover
Let me start by saying for you to get the full effect of how twisted this book is, you need to go into it blindly. I found the title intriguing and was curious to find out about the story hidden between the covers. Having never read Tarryn Fisher's work before, I had no clue what I was exposing myself to. Now after reading this book, I have to say Ms. Fisher messed with my brain and left me with many crazy thoughts. Even as I write this review, I keep asking myself what the hell did I just read. The Wives took me on the most twisted journey, not even a roller coaster ride could compare.
The story hooked me from start to finish. I had to know what was happening. The story pulled me into its dark recesses and for its duration I had an inkling of how Alice felt when she fell down the rabbit hole. Neither the title nor synopsis could prepare me for the dark journey down the rabbit hole.
Filled with a host of unreliable characters, I had a hard time determining who could be trusted. The deeper I got into the story, the more I doubted the characters. This book reminded me that appearances can sometimes be deceiving. Not because your mind perceives something doesn't necessarily make it true.
Despite the unreliability of the characters, I sympathized with Thursday. I believe this was because the story was told from her POV. I kept wondering why she would put herself in such a position, but I guess she was a fool for love. Being in her head was nerve wracking.
I am not sure what to think of the ending. I was hoping after those revelations that the questions I had swirling in my head would be answered. Instead I was left to make my own assumptions.
Conclusion/Recommendation
Would I read more from this author? A resounding yes. Fisher delivered a mind boggling story that will have you questioning every word you have read while attemp
ting to decipher the many mysteries hidden within the pages. This
is a must read for fans of psychological thrillers. Be prepared to have your mind blown.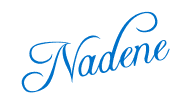 New York Times bestselling author Tarryn Fisher delivers a pulse-pounding, fast-paced suspense novel that will leave you breathless. A thriller you won't be able to put down!
Thursday's husband, Seth, has two other wives. She's never met them, and she doesn't know anything about them. She agreed to this unusual arrangement because she's so crazy about him.
But one day, she finds something. Something that tells a very different—and horrifying—story about the man she married.
What follows is one of the most twisted, shocking thrillers you'll ever read.
You'll have to grab a copy to find out why.
Tarryn Fisher
is a
New York Times
and
USA
TODAY
bestselling author of nine novels. Born in Johannesburg, South Africa, she immigrated to America with her parents at the age of thirteen. She spent the next eighteen years in South Florida, where she earned her degree in Psychology.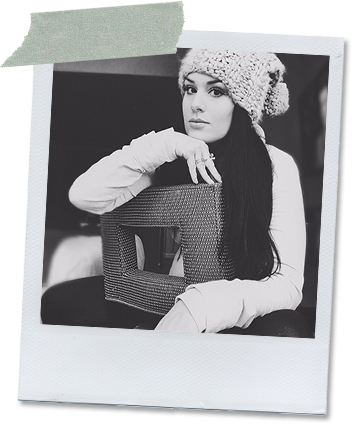 A sun hater, she currently makes her home in Seattle, Washington, with her children, husband and psychotic husky.
Tarryn writers about villains and loves connecting with her readers on Instagram (@TarrynFisher, 61.9k followers).
Visit her at TarrynFisher.com for more information, or check out her fashion blog at GuiseOfTheVillain.com.
Tarryn is a Slytherin.
Website:
Facebook:
Instagram:
Twitter: